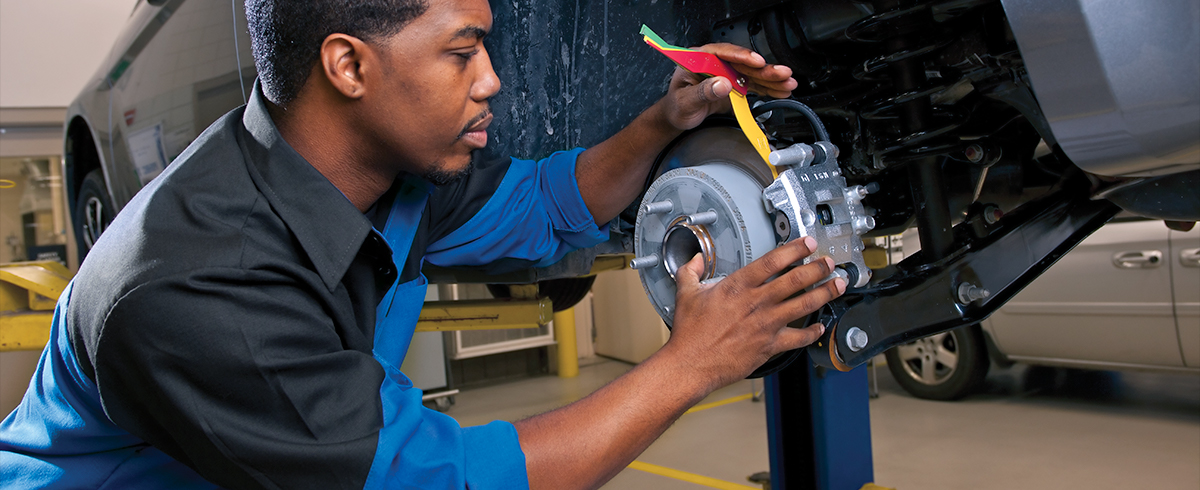 Huntington Jeep Chrysler Dodge Ram


Brake Service
Whether it's a Chrysler minivan, Dodge muscle car, Jeep SUV or Ram truck, staying on top of routine brake maintenance is a crucial factor to ensuring your safety. Does your brake pedal feel unusual when you press down on it? Have you been hearing squealing and screeching when you apply your brakes? It might be time to replace your brake pads, rotors, fluid or another important element, because stopping power is an absolute necessity for staying safe on New York roadways and beyond. From calipers and rotors to brake pads, let the Ram and Jeep service experts at our Dodge dealer near Smithtown examine your vehicle and let you know if it's time for brake repairs or replacements.
Why Do I Need to Replace My Brake Pads?
Brake pads -- much like calipers, rotors and more – are essential for your vehicle's brakes to work reliably. Whenever you press down on your brake pedal, Jeep brake pads clamp down on the brake rotors, generating enough friction to slow your vehicle down and bring it to a complete stop. Every time the brake pads engage with the rotors, the pad surface wears down ever so slightly; over thousands of miles, your Dodge or Ram brake pads will eventually become worn out. When that time comes, your entire braking system can be impacted, so schedule a brake pad replacement with our team to stay ahead of potential accidents or more costly repairs down the line. And best of all, we use authentic Mopar parts to ensure that you're receiving components commensurate with the Jeep, Dodge, Chrysler and Ram brands.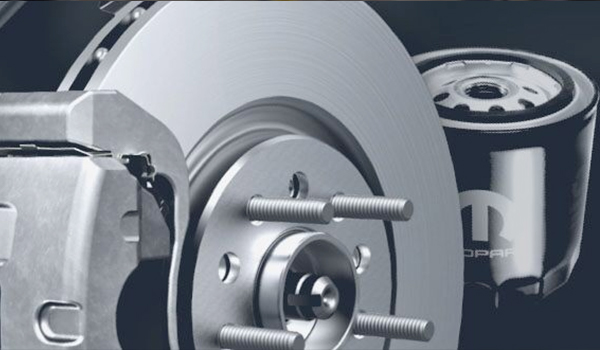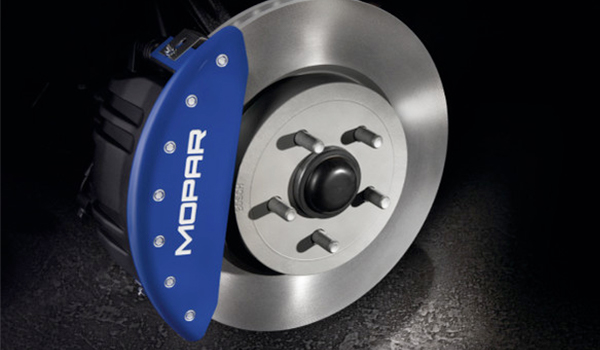 How Frequently Should Brake Pads Be Replaced?
From experiencing stop-and-go traffic during your commute to other driving habits, there are plenty of factors that determine how often you apply your brakes on a daily basis. This plays a strong role in how often you should have your brakes checked for pad wear, warped rotors and other signs of repair or replacement. Do you live in a hilly area, frequently applying brakes while traveling downhill? This could be another factor in how frequently you should order new Dodge brake pads or schedule Ram brake repair with our certified service experts at Huntington Jeep Chrysler Dodge Ram. And instead of second guessing, it's always a good idea to get a brake inspection every six months or so. Visiting our local service center for a routine oil change? That'd be a great time to do so!