Green Car Journal Picks 2021 Jeep® Wrangler 4xe As Green SUV of the Year™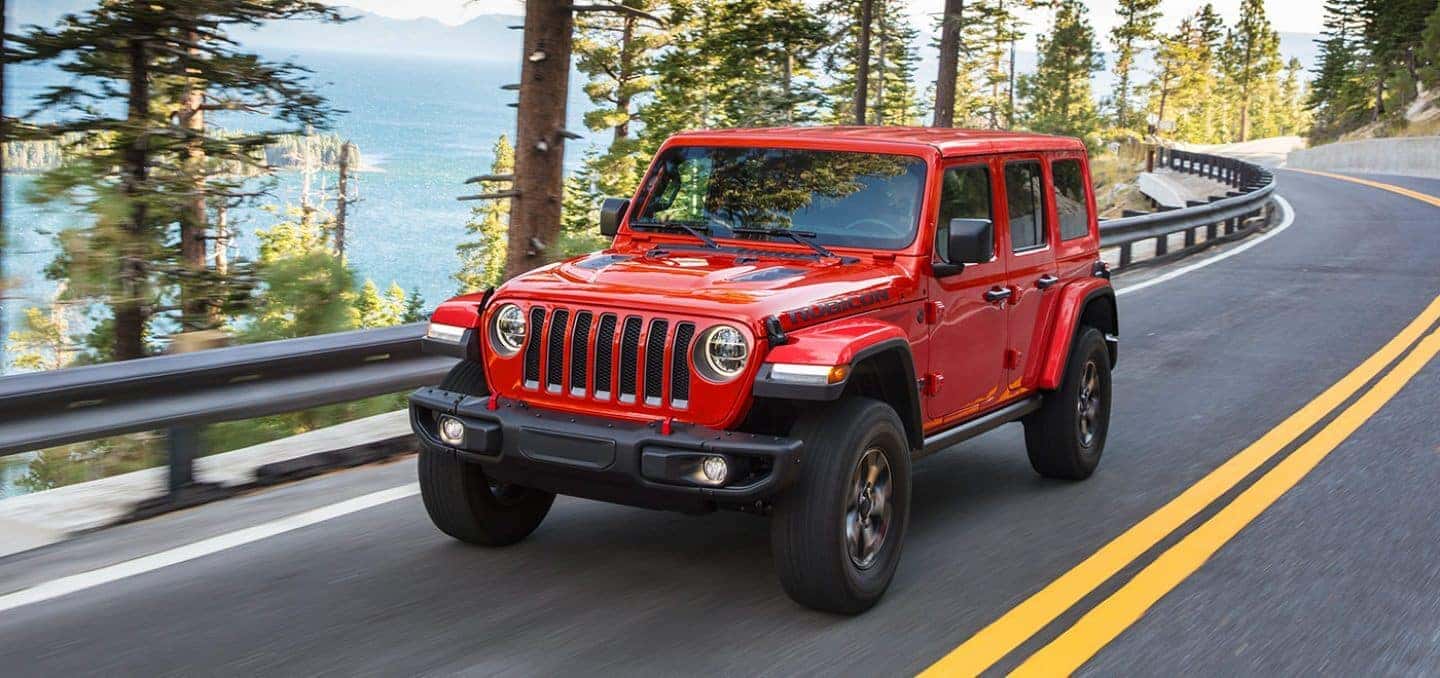 The environmentally-focused automotive publication, Green Car Journal, has hailed the 2021 Jeep® Wrangler 4xe, the Green SUV of the Year. The honorary distinction comes off the back of Jeep® designers pushing plug-in hybrid electric vehicle technology to the limits. The end result is an efficient and confident performance on and off-road. Find the new Jeep® SUV for sale near Hauppauge, NY at Huntington Jeep Chrysler Dodge Ram.
Eco-friendly 2021 Jeep® Wrangler 4xe Offers Most Capable Off-Roader
There are two undeniably impressive benefits to the well-designed plug-in hybrid powertrain showcased in the latest Jeep® Wrangler 4xe – the much-desired noiseless quality and zero-emission battery power.
The powertrain comprises a 2.0-liter four-cylinder engine (turbocharged) that is mated to two electric motors as well as a high-voltage battery pack. The capability of this acclaimed SUV model is made complete with the TorqueFlite eight-speed automatic transmission included in the engineering design.
All in all, thanks to this advanced well-put-together powertrain, consumers are provided with a highly-capable SUV offering a seamless drive with the added bonus of efficiency.
Highlights Of The 2021 Jeep® Wrangler 4xe
Efficiency and capability are not all there is to love about the new Jeep® Wrangler 4xe. There are many plus points about the eco-friendly designed SUV. Consumers in the market for a new SUV will be interested in drive modes' preferred choice, the outstanding iconic styling features, and a whole range of sought-after in-vehicle amenities. Where else but in a well-packaged Jeep®-produced SUV can you enjoy the thrill of open-air off-road adventures and hard-to-beat performance.
Are you looking for new Jeep® lease specials near Smithtown, NY? Choose Huntington Jeep Chrysler Dodge Ram – top class renowned Jeep® dealership near you. Our convenient location puts us within easy reach of customers situated near Dix Hills, NY, and near Commack, NY.