Jeep® Gladiator and Ram 1500 Appears On Autotrader's 10 Best Car Interiors Under $50,000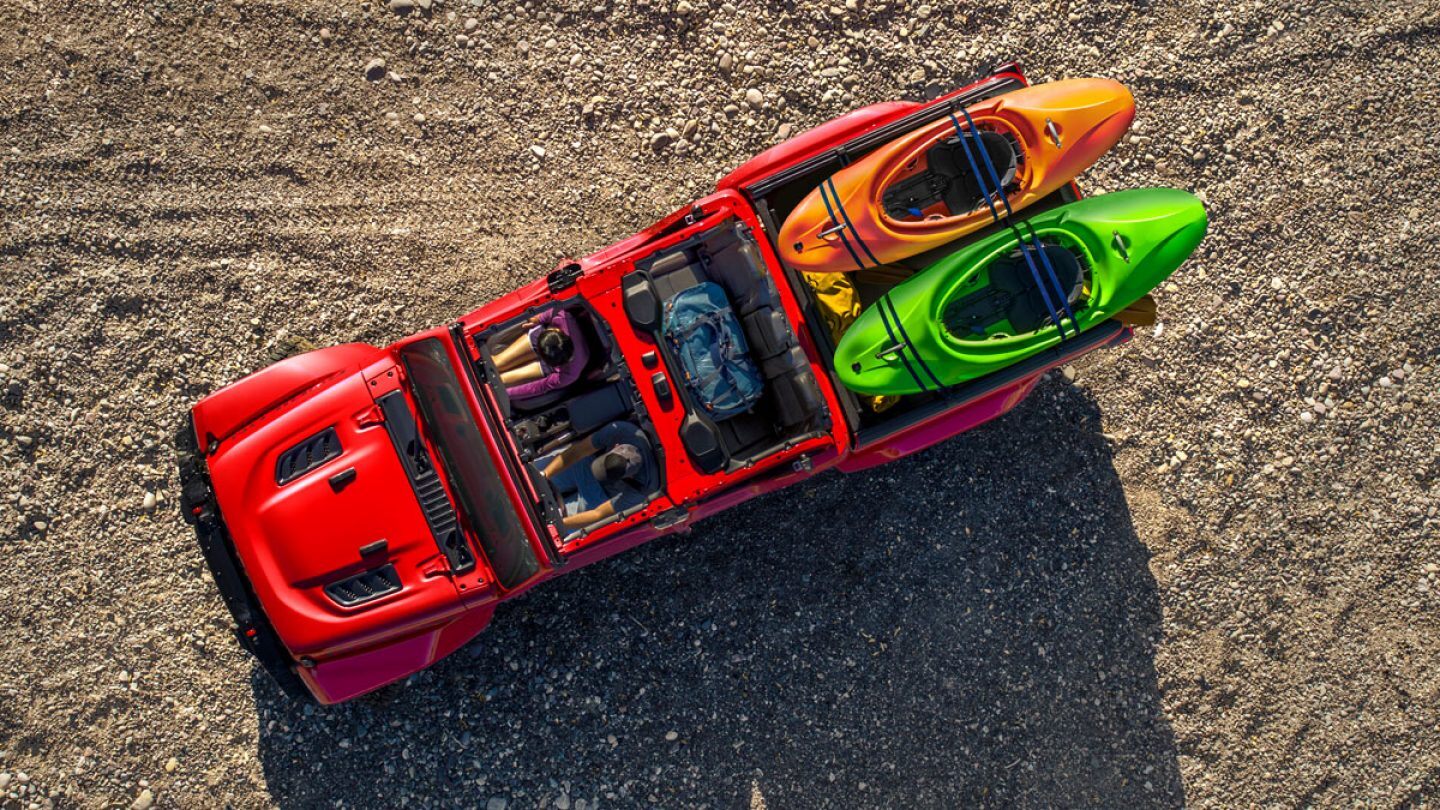 One of the most important aspects of a motor vehicle to consumers when shopping for their next purchase is the interior cabin which is why Autotrader dedicates a specific definitive list – 10 Best Car Interiors Under $50,000 – for the interest of discerning consumers. Models earning their coveted spots on this list are recognized for their functional value, style, and comfort among other deliverables.
Jeep® Gladiator Bridges Purpose-driven Functionality With Authentic Styling
In the Jeep® Gladiator's inaugural year in the pickup truck market, the model continues to ratchet up sought after honors, one of which is Autotrader's 10 Best Car Interiors list – the only second truck model to achieve this distinction. The model was chosen for its rugged exterior while retaining the stylish flair of the Jeep® brand. Notable plus points include; the soft-touch dashboard, aluminum accents, and leather seats. Are you looking for the 2020 Jeep® Gladiator for sale? Huntington Jeep Chrysler Dodge Ram is your first class Jeep® dealer in Huntington, NY.
Ram 1500 Claims Third Consecutive 10 Best Car Interiors Award
The Ram 1500 joins the Jeep® Gladiator as the only pickup truck to be particularly noted for the design of their interior cabins. The model has received praise for the inclusion of compelling textures and vibrant contemporary colors. Materials quality, and ergonomics and sturdy storage options were other aspects that received top marks. This is a top choice for a driver who spends hours on end in their vehicles who also want that extra support of comfort, technology, and refinement. For a Ram dealership near Smithtown, NY, make sure to stop by Huntington Jeep Chrysler Dodge Ram where you can find unbeatable 2020 Ram 1500 lease deals.
Huntington Jeep Chrysler Dodge Ram is ideally suited to welcome customers near Hauppauge, NY and near Dix Hills, NY. With our impressive new vehicle inventory, you are sure to find the perfect vehicle for your needs.